Radio RSG is deel van die regering se nasionale uitsaaikorporasie, die "South African Broadcasting Corporation" (SABC). RSG teiken alle Afrikaans sprekende luisteraars. Die SABC se kernbesigheid is om 'n verskeidenheid hoë gehalte programme en dienste deur middel van televisie en radio te lewer:
RSG is a total offering that aims to inform, entertain and educate through talk and music in the Afrikaans language. RSG targets the modern, progressive Afrikaans speaking and understanding community, regardless of demographic background. It seeks to attract forward-thinking Afrikaans speaking or understanding people between the ages of 35-49, from the upper LSM's (7-10) and has an estimated 1,246 million listeners per week.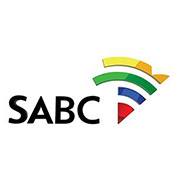 Being part of the government's national broadcaster, RSG is the only exclusively Afrikaans radio station that broadcasts nationally in South Africa. RSG offers a wide variety of content to different groups of people (age, gender, interests). The programming and music is relevant, interesting and entertaining. Key properties include talk shows, news/actuality programs, lifestyle trends, documentaries, radio drama, entertainment and information. A wide range of music genres is offered, ranging from Afrikaans, classical, popular to country and gospel music. The local music content is on average 75% per month. South Africa's local music industry deliver world-class entertainment and RSG proudly supports them. The presentation style on-air varies according to the programming content, but is generally uplifting and feel-good – in Afrikaans.
It's important to stay relevant in a changing landscape, where consumer choice expands continuously, and where the country's socio- and economic challenges are real. RSG recognizes this, and through specific programming that focus on topics and themes that are at the order of the day, address various issues, empower listeners through information and advice. Strong focus is placed on financial, wellbeing, legal, children and interpersonal aspects. Each weeknight also offers self-help programs where listeners can phone in and get advice from experts in their relevant fields.
Radio RSG presenters and producers have won numerous awards over the years such as ATKVeertjie's, SAB Sport Journalist of the Year, Vodacom Journalist of the Year, MTN Radio Awards and most recently the Fleur du Cap for innovation for RSG's on-air arts festival.
Radio is an immediate medium which gives a competitive advantage over TV and print media. Innovative, exciting promotions and competitions with cash prizes or desirable offerings such as holidays are generally welcomed by the RSG listener. Besides classical advertising and sponsored Outside Broadcasts, opportunities exist for live reads, sponsorships, advertorials, features, interviews, guests on shows or providing content for shows.
Station Manager:
Ms Magdaleen Krüger
Dj's / Omroepers:-
Amanda Olivier
Amore Bekker
Andries van Zyl
Anita Visser
Anna-Marie Jansen van Vuuren
Arehan Brand
Bettie Kemp
Brenda Barlow-Steyn
Charlene Lackay
Chris Swanepoel
Chris Viljoen
Christelle van Tonder
Christelle Webb-Joubert
Clement Trussel
Deon Schoeman
Derrich Gardner
Esté Gross
Ettienne Ludick
Fanie du Toit
Foeta Krige
Fritz Klaaste
Haidee Muller
Hanri Wondergem
Heindrich Wyngaard
Helena van Vuuren
Hendrik Martin
Hennie Maas
Herman Steyn
Ian Wessels
Ignatius Vlok
Ilse Salzwedel
Ina Strydom
Izak du Plessis
Jacqui January
Janine Kerspuy
Jean Esterhuizen
Jean Oosthuizen
Jody Hendricks
Johan Kriek
Johan Rademan
Johan van Lill
Johann Pieterse
Jumaine M. Hansen
Justin Kennerley
Kobus Burger
Leendert Pieterse
Leon van Nierop
Linda Loubser
Lise Roberts
Lise Swart
Lizelle de Bruin
Louis Awerbuck
Louise Jooste
Lynette Francis
Magdaleen Krüger
Margaret Theunis
Margot Luyt
Marí Hudson
Mariëtta Kruger
Martelize Brink
Martin Headger
Melissa Tighy
Mètzi van der Merwe
Muriël Janse van Rensburg
Nic de Jager
Phil Loots
Renske Jacobs
Ryk van Niekerk
Shahieda Carlie
Sharifa Swartz
Stephan Cloete
Stephan Stringer
Sue Pyler
Suzanne Paxton
Tenita Kidelo
Terrance April
Tharien Oosthuizen
Veronique van Heyningen-Pieterse
Wessel Pretorius
Willem Pelser
Willem Viljoen
Wilna Matthee
Wouter de Wet
Zorada Temmingh
Frequencies / Frekwensies:-
100-104FM
103.7FM vir Ceres, Port St. Johns, Ficksburg
---