Drie jaar nadat sanger-liedjieskrywer Joe Foster die suksesvolle Ghoema Pop Album van die Jaar "Hartklank" vrygestel het, doen hy dit weer. Hy vat sowaar die volgende stap met hierdié nuwe album. Die album is baie lewendig, eerlik, kragtig, oorspronklik en sy nuwe klank is skaars vergelykbaar met sy solo-debuut vrystelling.
Datum:- 29 Augustus 2018
Tyd:- 19:00
Toegang:- Gewone kaartjieprys R90.00. Boek 'n tafel van 10 vir R750- slegs telefoniese besprekings. Kinders onder 12 GRATIS.
---
Is jy opsoek na 'n gesellige plekkie om in te bly in Moreleta Park, Pretoria??
kliek hier !!
---
Is u opsoek na goedkoop vliegtuig kaartjies of wil u graag 'n motor huur?
Besoek
SKY.co.za
nou!
---
Met twee van die dertien enkelsnitte,op die nuwe album, wat reeds vrygestel is – kan mens dit hoor. Dié twee snitte het baie gewild geword vandat dit vroeg in 2018 vrygestel was. "Vrede Maak" en sy eerste Engelse enkelsnit "Look Away" het sedertien bo aan talle SA kommersiële, internet en streeksradio's se treffer-parades gepronk. Hierdie twee snitte is baie goeie aanduidings waarna sy aanhangers kan uitsien met die treffer belaaide "Volgende Stap", wat middel Augustus op die rakke sal wees.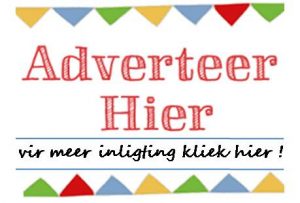 Hy stel die nuwe album amptelik, Woensdag, 29 Augustus 2018, by die – Rockwood Theatre in Pretoria Oos, bekend. Dis 'n vertoning wat jy nie kan mis nie. Kom vat die reuse nuwe tree saam met Joe in die Volgende Stap van sy loopbaan. Met die kragtige "showcase" van sy nuwe liedjies en die asemrowende vrystellingskonsert, gaan aanhangers weggevoer word na 'n nuwe Joe Foster wêreld. Kom hoor van die beste snitte op die nuwe album, asook van sy vorige treffers en kuier lekker saam.
Adres:- Rockwood Theatre, Shop F92, Parkview Shopping Centre, Cnr Garsfontein Road and Netcare Street, Moreleta Park, Pretoria East, 0181
GPS Koordinate:- 25.8172° S, 28.3035° E
Kontak:- 012 368 1555
Kaartjies kan bespreek word by Rockwood Theatre !!
Die vertoning word mooi ingekleur deur unieke beligting, lewendige instrumente en musikante, dansers, en 'n atmosfeer wat jou hoendervleis gaan gee. Joe se gewilde duet maat, Johan C Venter, kom maak ook 'n draai om hulle nuutste duet "Voel My Pols", lewendig op te over.
Kom beleef Joe Foster soos jy nog nooit tevore het nie. Bespreek nou en wees deel van dié Volgende Stap.
---
SA-Radio.com
Om jou gebeurtenis, konsert of konsert te lys,
kontak SA-Radio.com
Om ons giggids te ontvang,Skryf hier in GRATIS!
---